Barry Lewis
Barry Lewis (*1948 in London) ist ein in London lebender Fotograf, Filmemacher und Gründer der Agentur Network Photographers, der international für Bücher und Magazine vom Life Magazine bis National Geographic gearbeitet hat. Er ist vor allem für seine Sozial- und Farbarbeiten bekannt.
1969 machte er einen Abschluss in Chemie an der Leicester University in Leicester, Vereinigtes Königreich. Lewis studierte am Royal College of Art in London, Vereinigtes Königreich. 1977 erhielt er einen Master of Arts. Seine Arbeiten wurden im V&A, The Museum of London, The Photographers Gallery und Modern Art Oxford ausgestellt. 1991 erhielt er die Oscar-Barnac-Medaille des World Press Award für humanitäre Fotografie.
Unsere Sammlung umfasst eine große Anzahl von Prints aus seinen wichtigen Serien "Butlins, 1982" und "Blackpool, 1989" sowie eine seltene Arbeit, die er 1985 auf seiner Ruhrreise gemacht hat.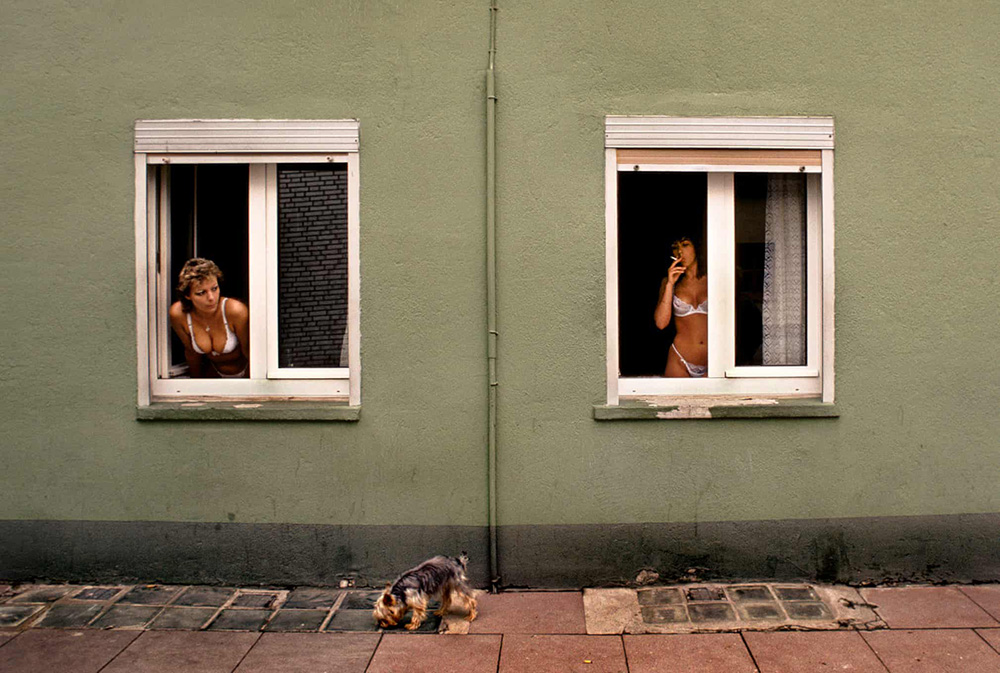 Sexworkers, Ruhr, 1985. C-Print, 50 x 60 cm (paper size), signed © Barry Lewis / courtesy IKS PHOTO Collection
Butlins, 1982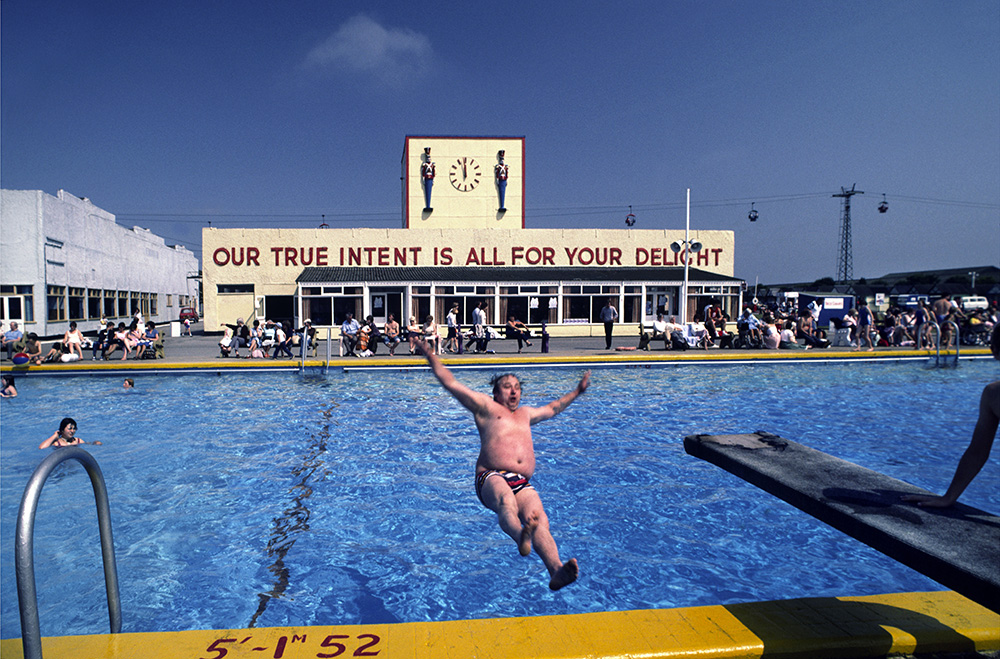 Man falling backwards into swimming pool in Butlins holiday camp, Skegness UK. 1982. C-Print, 50 x 60 cm (paper size), signed © Barry Lewis / courtesy IKS PHOTO Collection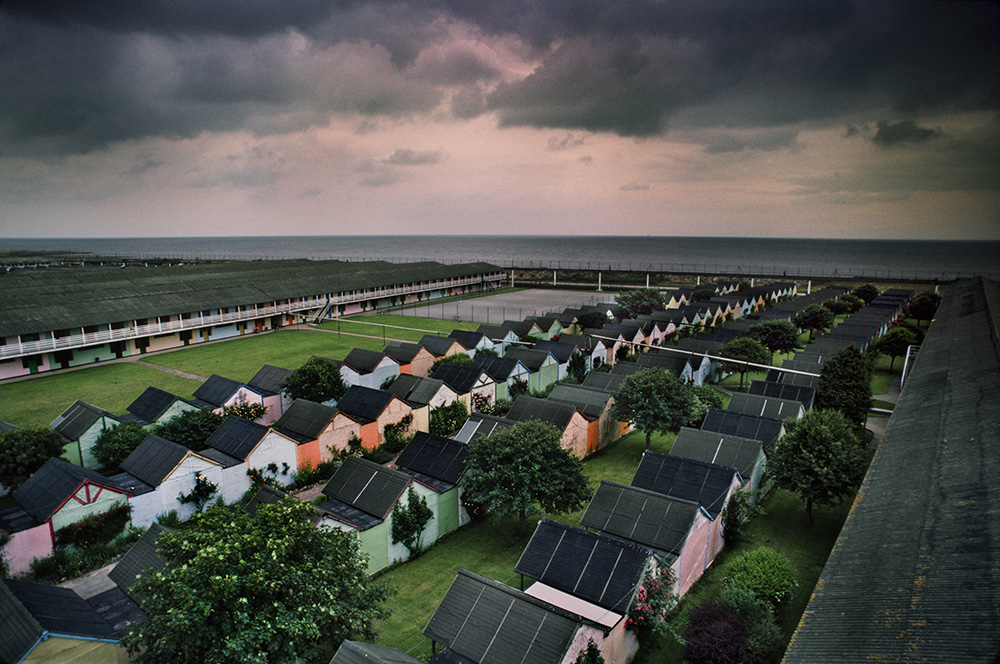 Butlin's Holiday camp, Skegness UK. 1982. C-Print, 50 x 60 cm (paper size), signed © Barry Lewis / courtesy IKS PHOTO Collection
ITV & BBC TV rooms, seperated to prevent arguements over which channel (only 2!). Butlins holiday camp, Skegness UK. 1982. C-Print, 50 x 60 cm (paper size), signed © Barry Lewis / courtesy IKS PHOTO Collection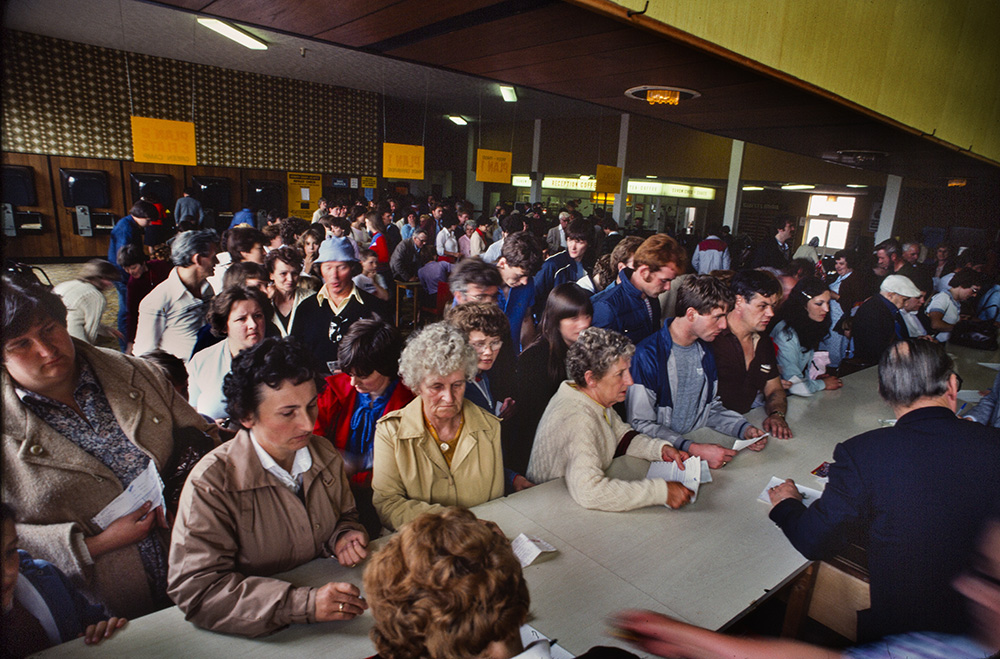 Thousands of arrivals collecting their keys the Saturday turnaround at Butlins holiday camp, Skegness UK. 1982. C-Print, 50 x 60 cm (paper size), signed © Barry Lewis / courtesy IKS PHOTO Collection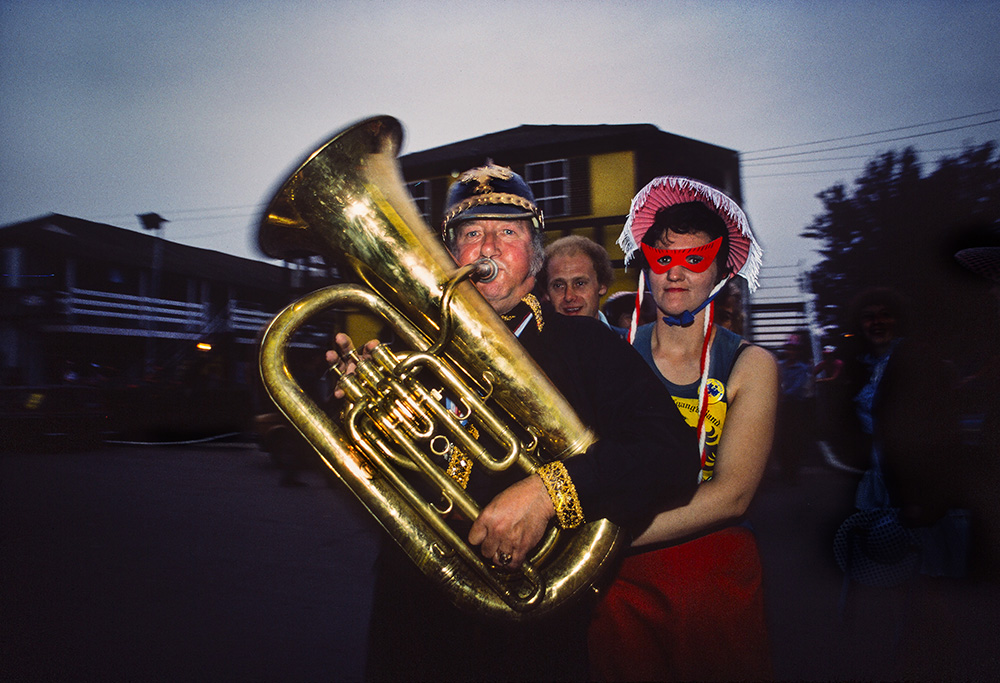 Baron Wolfgang, aka Stan Walker from Dunkinfield leads a conga through the camp from the Bier Keller where he performs every evening. 1982. C-Print, 50 x 60 cm (paper size), signed © Barry Lewis / courtesy IKS PHOTO Collection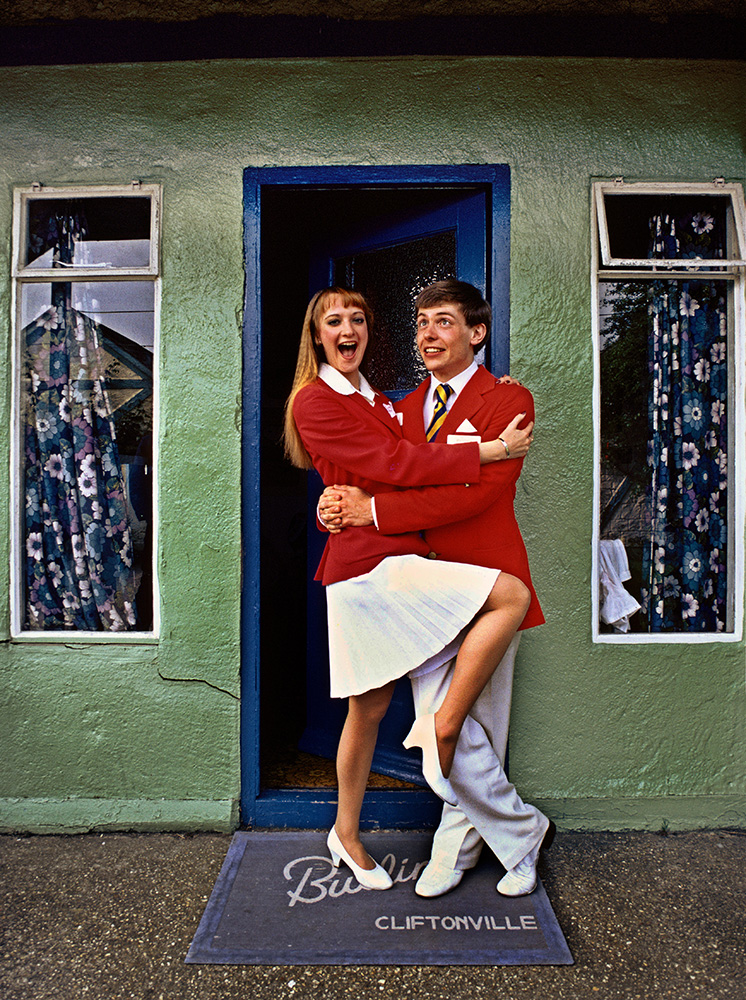 Redcoats "camping it up" in front of one of their chalets. 1982. C-Print, 60 x 50 cm (paper size), signed © Barry Lewis / courtesy IKS PHOTO Collection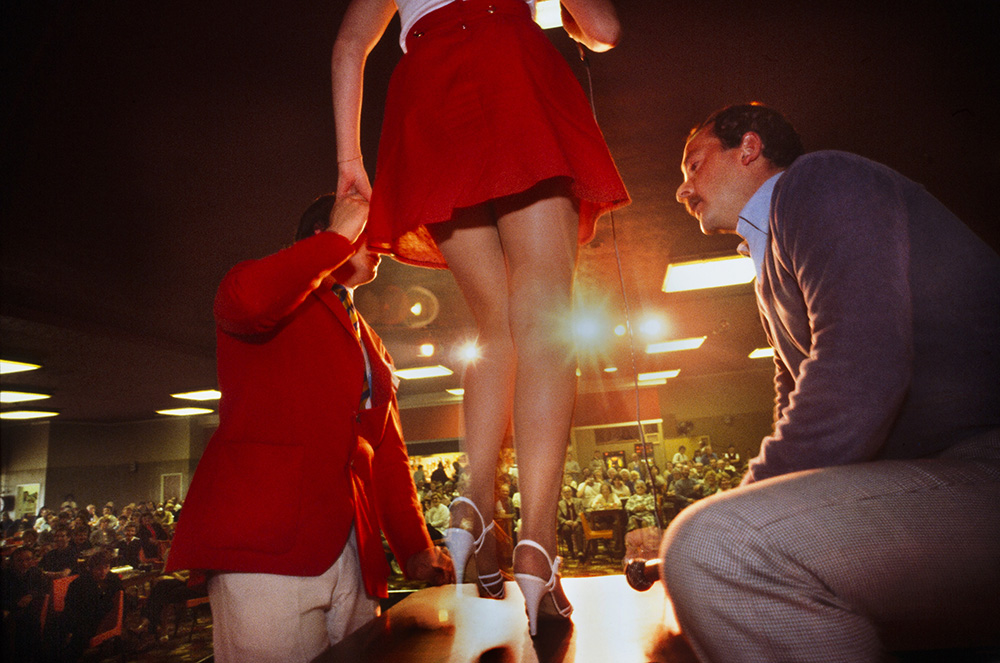 Redcoat running the Lovely Legs competion in Butlin's Holiday Camp, Skegness UK. 1982. C-Print, 50 x 60 cm (paper size), signed © Barry Lewis / courtesy IKS PHOTO Collection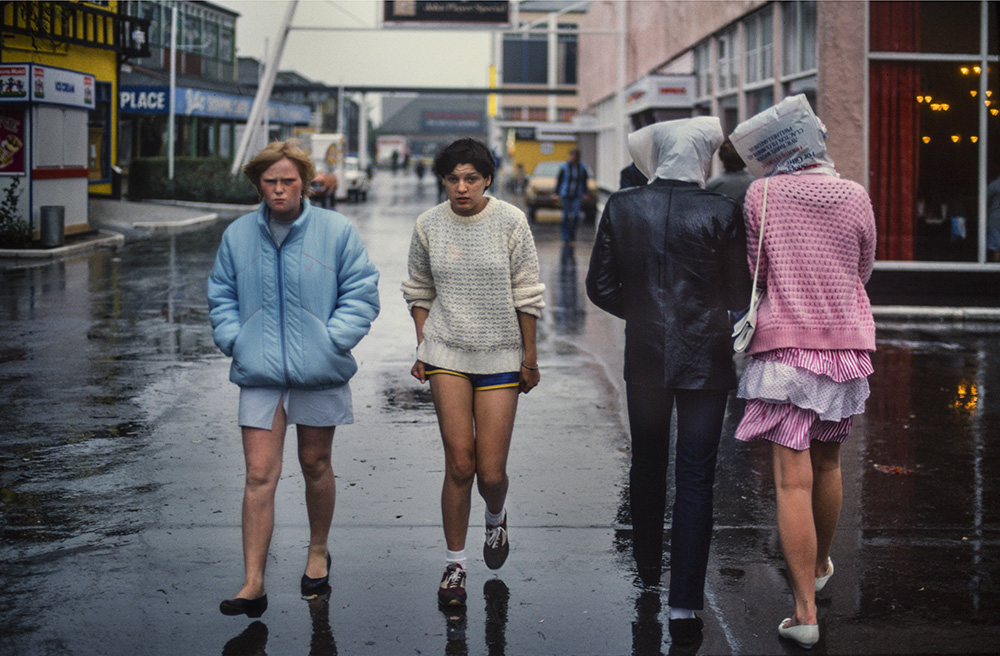 Rain trying to stop play in Butlin's Holiday camp, Skegness UK. 1982. C-Print, 50 x 60 cm (paper size), signed © Barry Lewis / courtesy IKS PHOTO Collection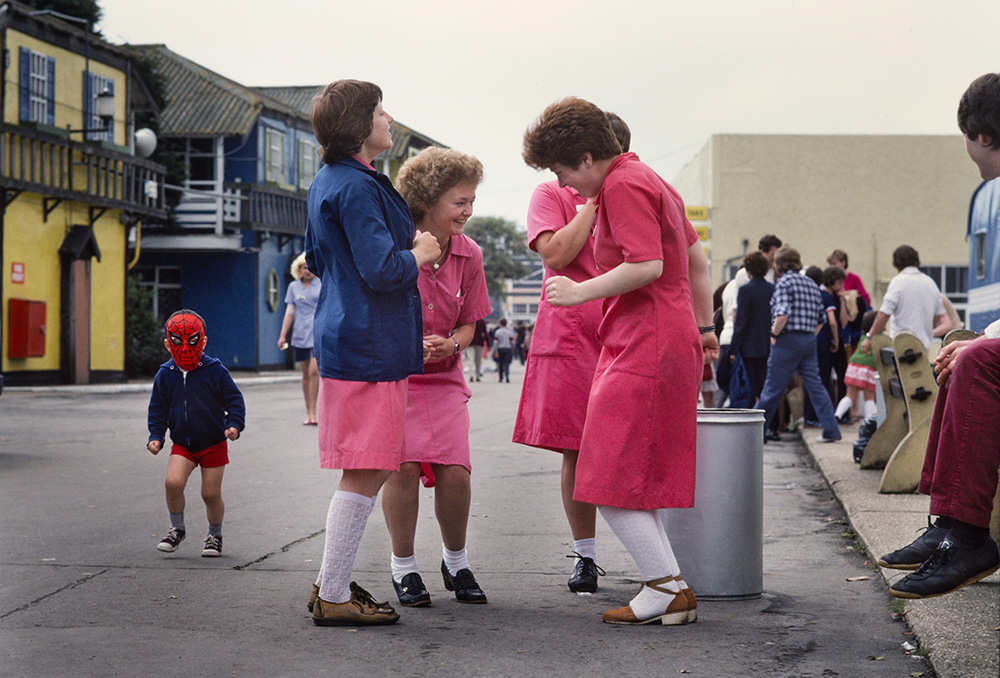 Chambermaids off duty, Butlin's Holiday camp, Skegness UK. 1982. C-Print, 50 x 60 cm (paper size), signed © Barry Lewis / courtesy IKS PHOTO Collection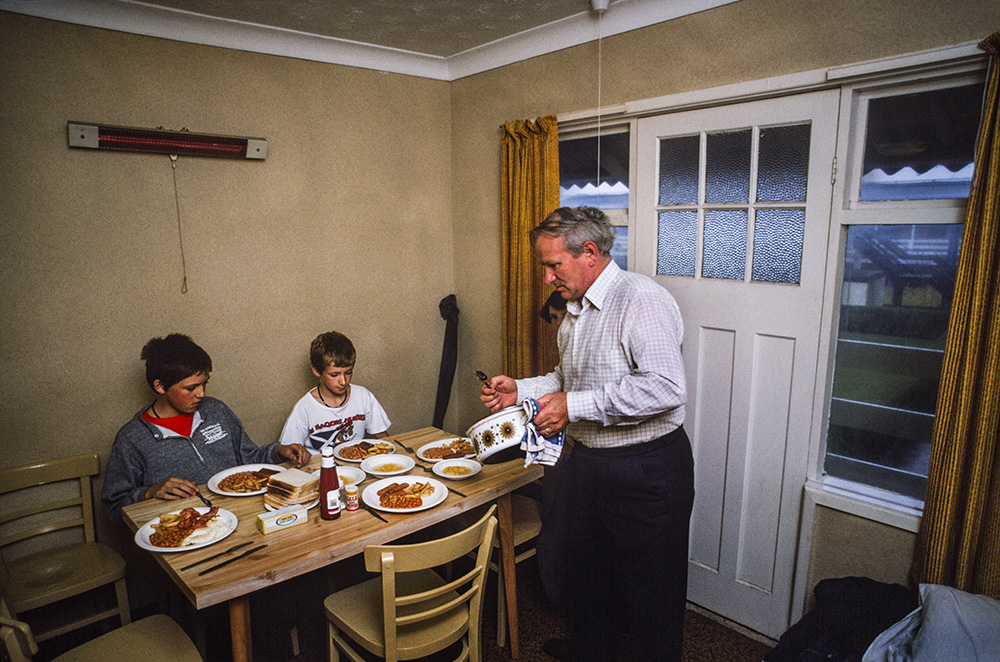 Self catering family having their evening meal at Butlin's Holiday camp, Skegness UK. 1982. C-Print, 50 x 60 cm (paper size), signed © Barry Lewis / courtesy IKS PHOTO Collection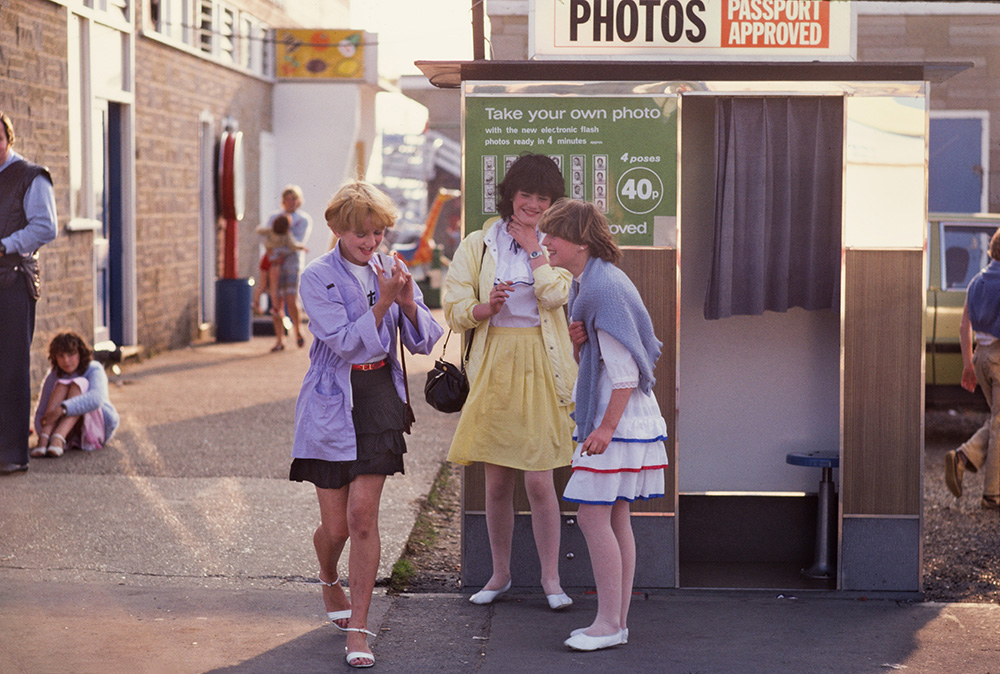 Having a picture taken in a booth, Butlin's Holiday camp, Skegness UK. 1982. C-Print, 50 x 60 cm (paper size), signed © Barry Lewis / courtesy IKS PHOTO Collection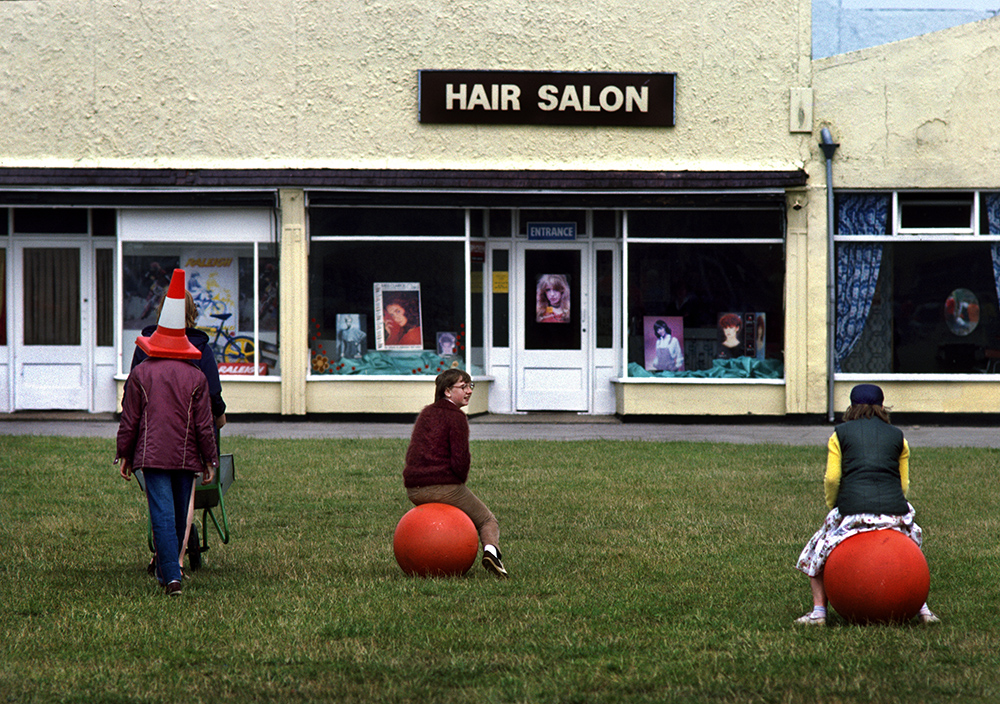 Crossing the sports field with traffic cone hats and space hoppers, Butlin's Holiday camp, Skegness UK. 1982. C-Print, 50 x 60 cm (paper size), signed © Barry Lewis / courtesy IKS PHOTO Collection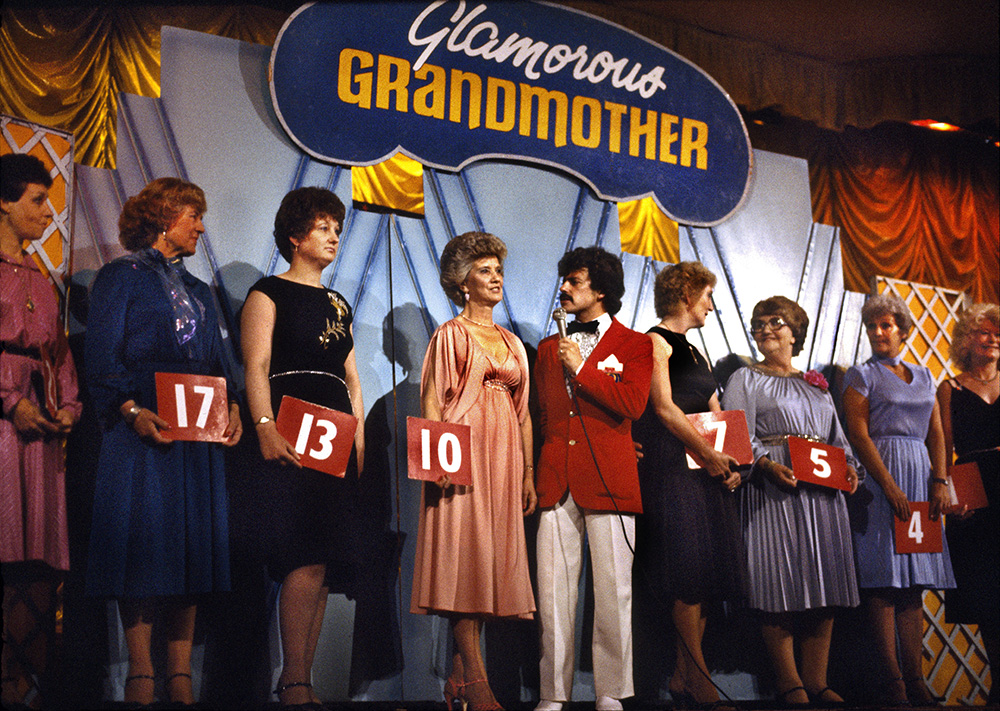 Redcoat running the "Glamourous Grandmother" competition in Butlin's Holiday Camp, Skegness UK. 1982. C-Print, 50 x 60 cm (paper size), signed © Barry Lewis / courtesy IKS PHOTO Collection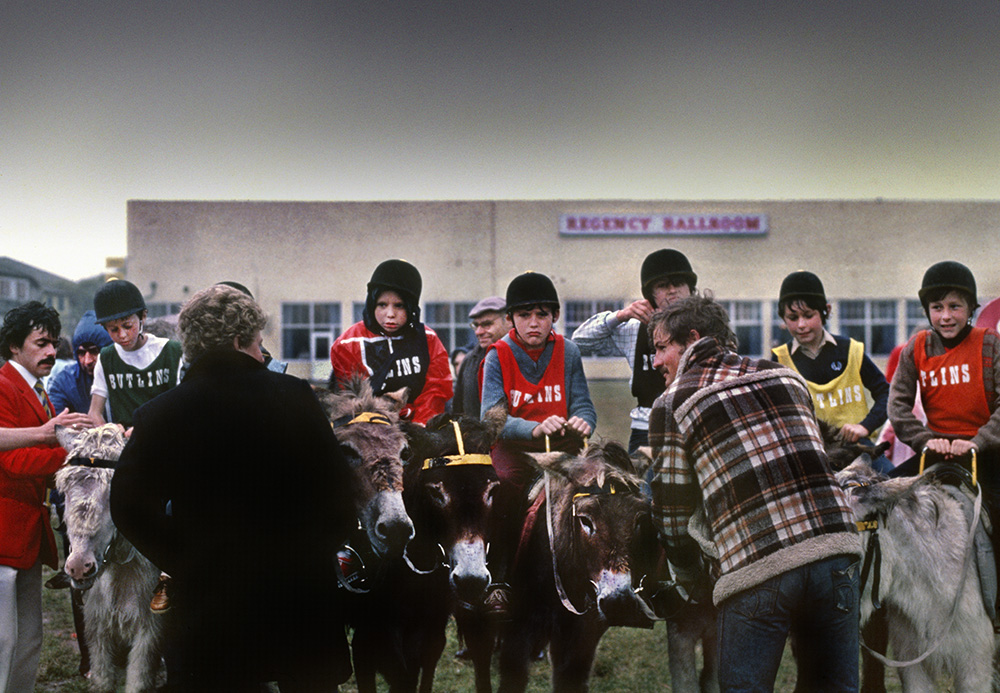 Butlin's Holiday camp, Skegness UK. 1982. C-Print, 50 x 60 cm (paper size), signed © Barry Lewis / courtesy IKS PHOTO Collection
Blackpool, 1989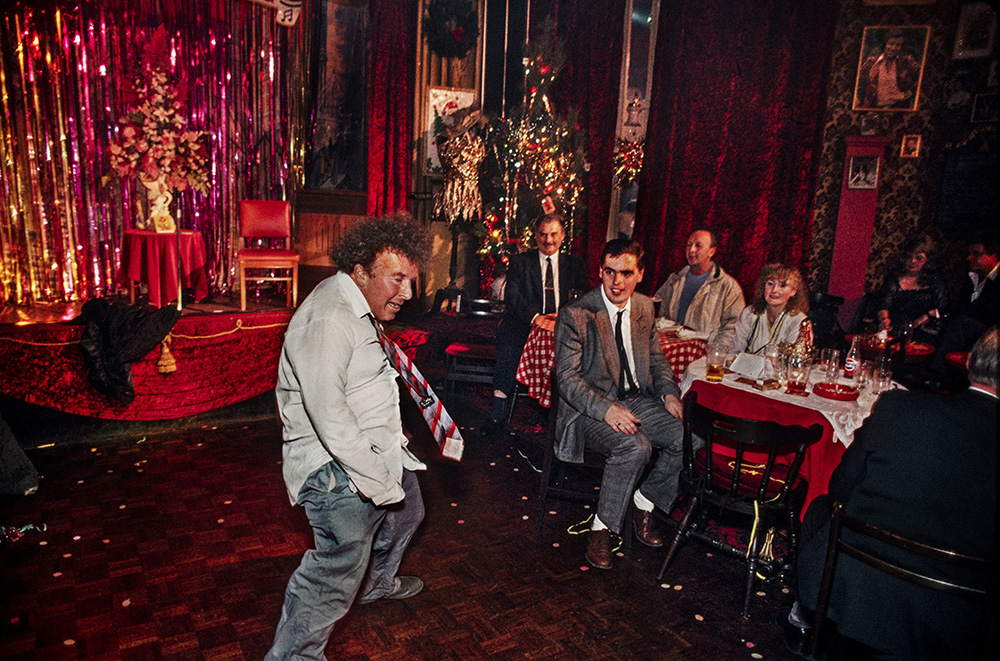 Christmas in Blackpool, 1989 © Barry Lewis / courtesy IKS PHOTO Collection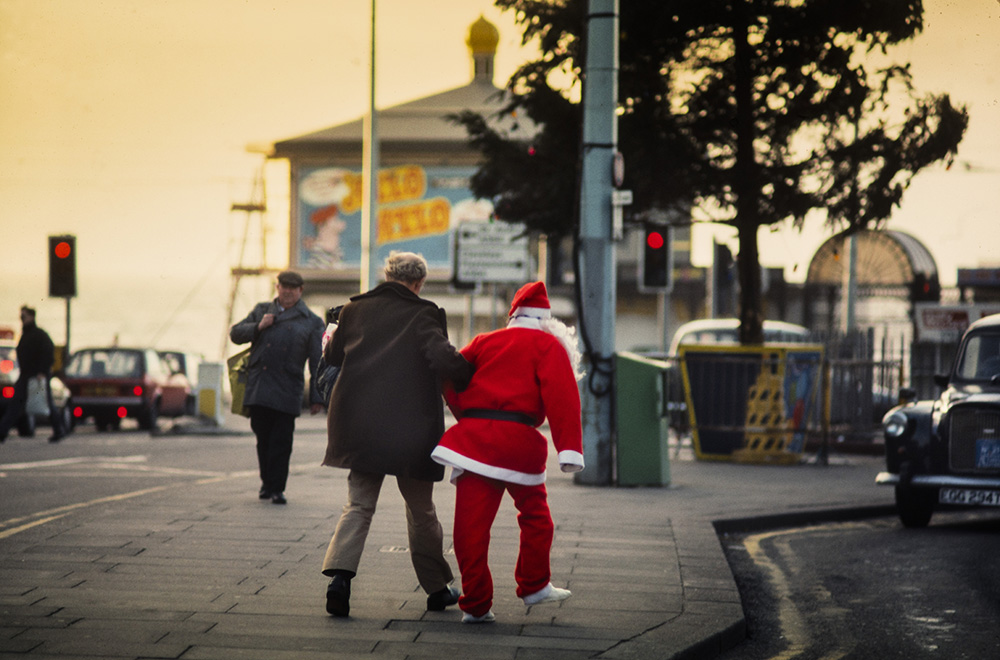 Christmas in Blackpool, 1989 © Barry Lewis / courtesy IKS PHOTO Collection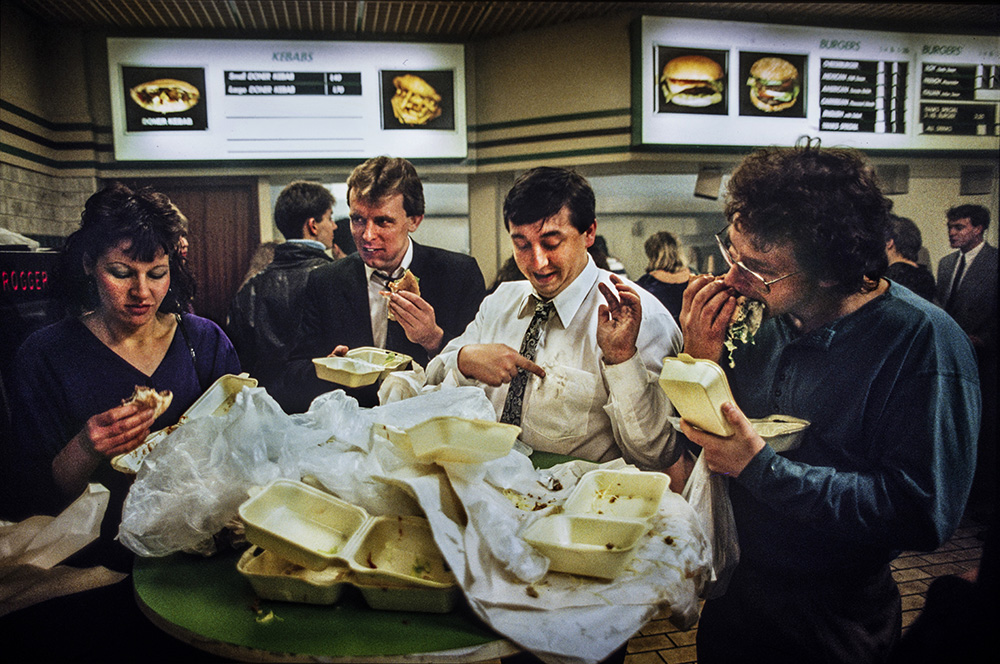 Christmas in Blackpool, 1989 © Barry Lewis / courtesy IKS PHOTO Collection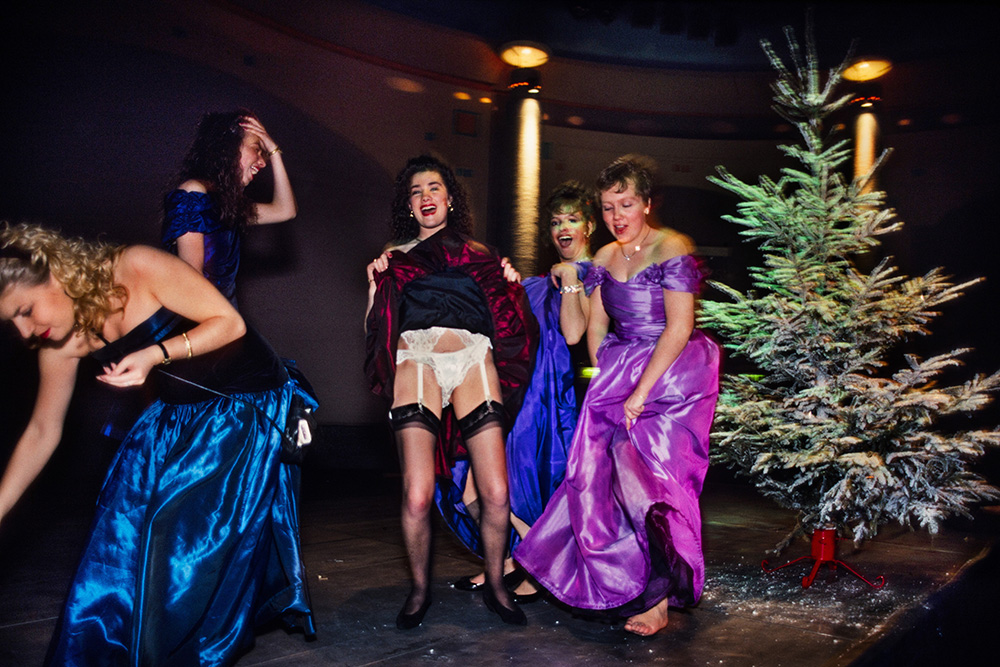 Christmas in Blackpool, 1989 © Barry Lewis / courtesy IKS PHOTO Collection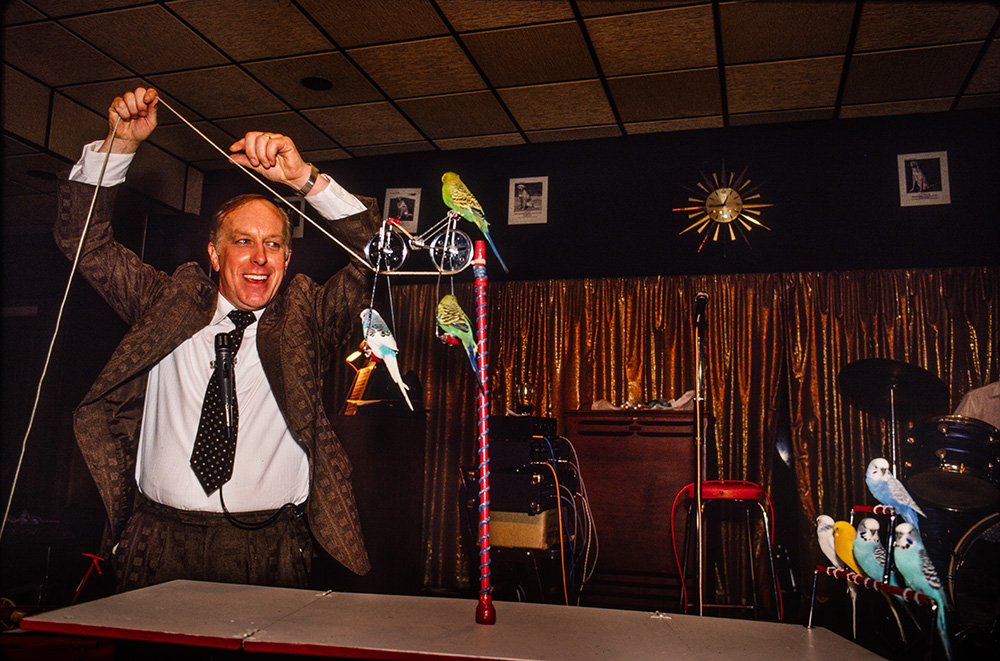 Christmas in Blackpool, 1989 © Barry Lewis / courtesy IKS PHOTO Collection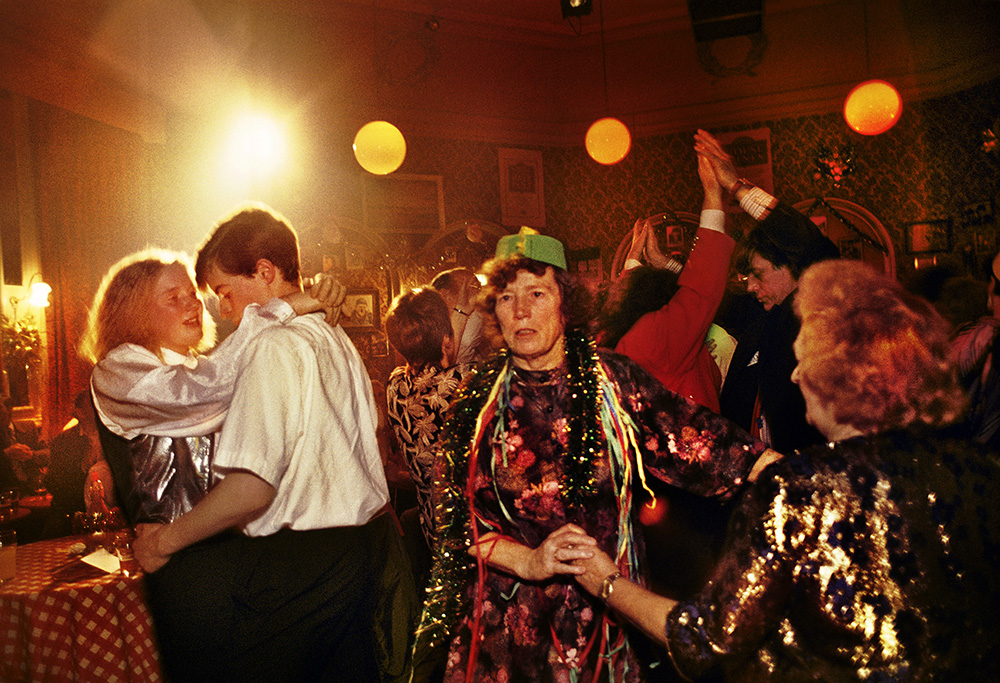 Christmas in Blackpool, 1989 © Barry Lewis / courtesy IKS PHOTO Collection